The Word of God is the Soul of Theology
In the context of increased focus on the study of the Bible, and the formation of Bible study groups and lectio divina groups in parishes and other settings, there is demand in the Church for trained animators and leaders. On the other hand, hundreds of thousands of pilgrims frequent the Holy Land each year, and there is a deep-felt need for trained spiritual leaders who can enlighten and make these pilgrimages true occasions of obtaining deep knowledge of the history of our salvation. While the Church has need of trained personnel for teaching the Scriptures, even fewer people are able to bring the knowledge of the geography and history of the Holy Land to enliven the study of the Word of God.The Holy Land with its history and geography forms the fifth gospel that throws much light especially on the understanding of the four Gospels and the Old and New Testaments.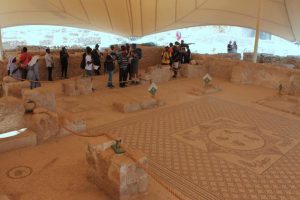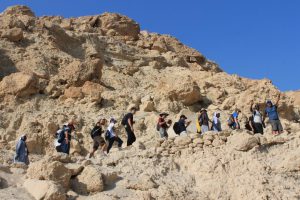 Curriculum
The Diploma will have two modules of 18 ECTS each and a third module of 14 ECTS of guided field trips and reports, 5 ECTS of projects and 5 ECTS of final evaluation. Courses include Biblical Languages, History of the Church in the Middle East, Scripture, and more.